Well, well well… look who's crawling?
Yup. The Peach is mobile. And all of a sudden our charming little keep has turned into a complete danger zone.
Exhibit A: our charming fireplace.
It was the first thing I loved about our house. It's sweet clean lines are beautiful to me. And I love the doors that keep all of our heat from going out.
But this is the only thing I notice about it nowadays.  This bloodcurdling evil corner.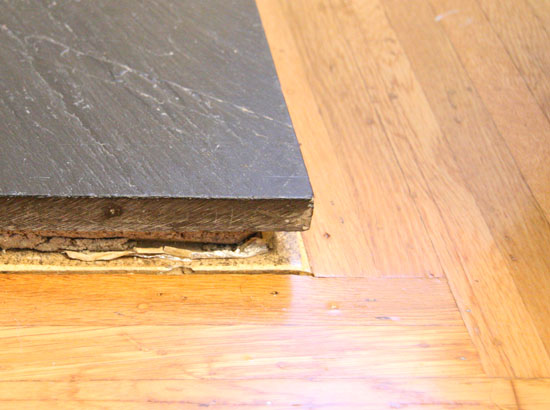 It's bad enough that the past owner added this wacky honeycomb slate pattern to the top of it, but. Ugh. All I can imagine is the Peach's eye hitting that corner.
Stay tuned for some clever crafting…