The Peach's fauxhawk has been subdued by gravity, and my wonderful daycare provider loves to kit the Peach out with some stylish barrettes.*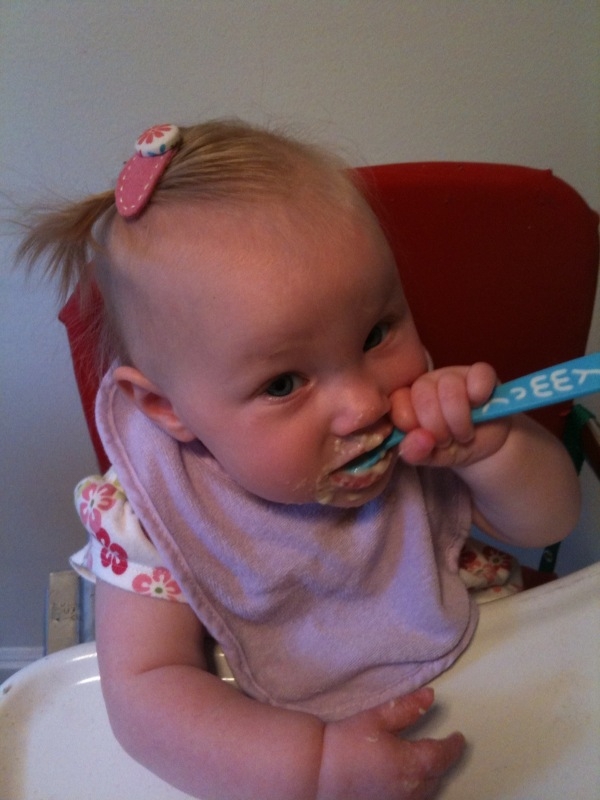 Which just means that I have a reason to shop for baby barrettes, like the cute one she's wearing, which I am ashamed to say I don't remember the maker, but I bought it at a craft fair months ago and just love it!
But there are some really cool ones out there. I just ordered some of from CuckoBoo from Etsy!  I know the woodland creature trend is big, but it should be when people are creating such cute stuff like this: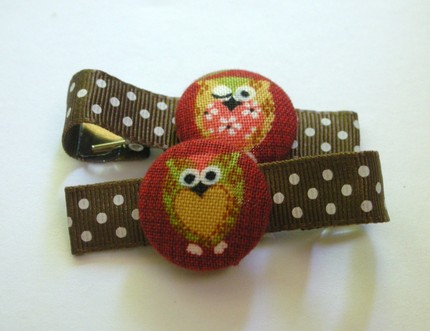 And check this one out this  this stunner from Pretty in Posies. It might never make it to the Peach's head, because Mama wants to wear it out! Naughty Mommy!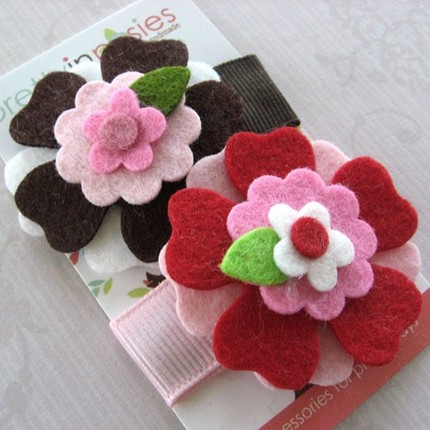 But a beautiful bow still gets my heart. Like this gorgeous brown and turquoise polka dot one from Brown-Eyed Babies. Can't you just see it in a little girls hair?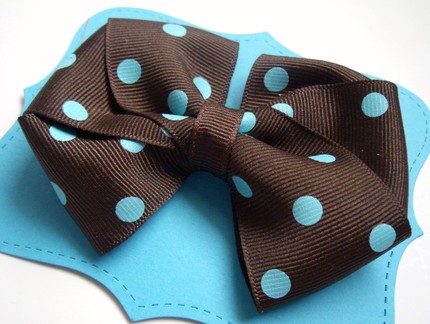 I'm still on the look-out for those old school plastic barrettes that were made of molded plastic of three flowers or a ribbon that I wore in my hair when I was a child.  Anyone know the ones I'm talking about? They used to come in a 12 pack. Anyone else remember them?
*Note: I miss the fauxhawk…