A lovely friend of mine invited me to her holiday dinner party.  I have known Mixie since college and many many days where spent on her sofa knitting and drinking and eating and laughing.   For a Mixie dinner party, the standard bottle of wine just didn't seem special enough for the occasion.
This dilemma sent me bounding towards my groaning cookbook shelves to pull out a recipe I've been wanting to make for ages. Nigella's hokey pokey or honeycomb.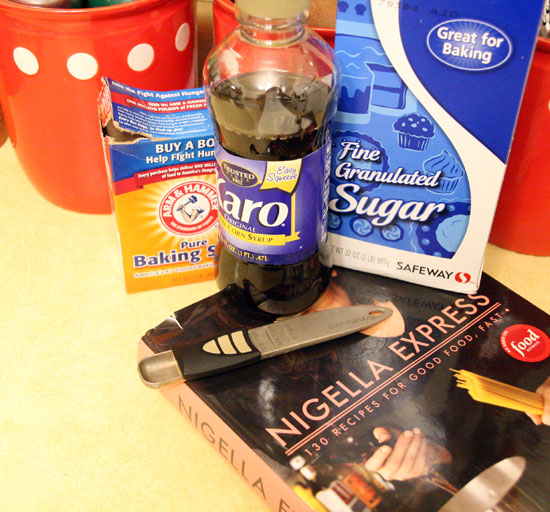 Just three ingredients and five minutes of hands-on cooking were transformed into a sweet treat that I think any hostess would enjoy.  Perfect to make during the Peach's scant afternoon nap this past Saturday.
I think the honeycomb would be particularly nice over vanilla ice cream or on top of the next batch of brownies. Hint hint, Mixie!