I can't lie. It's been a hectic December.  I wish I could say it was because I was going out to fancy parties, or shopping while looking at pretty Christmas windows or having a special holiday tea or making Christmas cookies
But it is still that wonderful time of year. I'm having a tough time dusting off the holiday cheer when to me it is so closely linked to being back East. But I must make these California Christmases equally special.
Who doesn't need a little holiday cheer right about now.
A little story told in gingerbread from CHOW!
And to put a little cherry on this Christmas Eve, my Sweetie and I took the Peach on a last minute trip to see Mr. C.  Here she is waiting in line in a certain hand knit sweater, that was perfect for Christmas!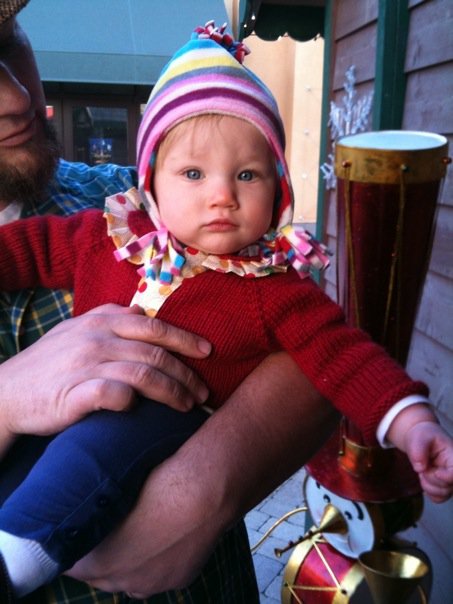 Afterall, she has been so very good.
I wish you all a very Merry Christmas and I'll catch you all on the flip side!