Tis the season for shopping.
But the stores this weekend were looking a little care-worn.
Check this friend's photo from a store this weekend. Yowch!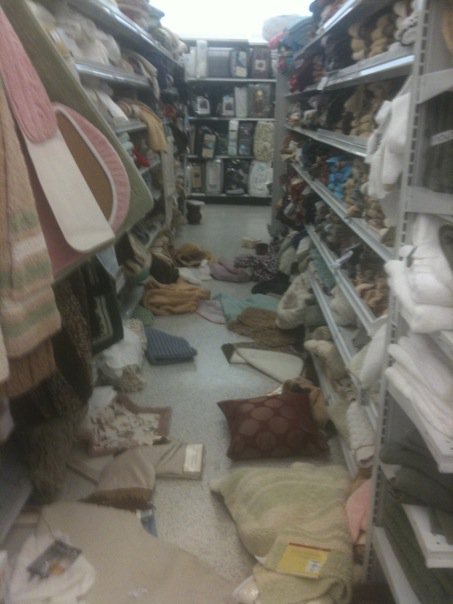 It looks like someone had a bar fight in this aisle!
I understand the toughness of working retail during the holidays. One December after college I spent hustling pantyhose in the hosiery department of a local department store and still can't look at a package of DKNY black stockings without getting a little shiver down my spine.
So, to all of you retail soldiers out there, I salute you and raise a glass of egg nog your way! Only 24 more hours left!