This year for Christmas I  roasted a goose.
Actually, I came down with a brutal case of stomach flu on Christmas and actually made the goose three days later. But it was worth the wait. I boiled it first and let it air dry in the fridge for three days to really crisp up that skin.  It was so much easier than a turkey and the taste was divine.  More like roast beef than like chicken and so tender.
But the real reward is the three cups of goose fat that will do my cooking bidding for the next few months. I've heard the wonderous tales of what goose fat can do to potatoes and a myriad of other food staples that are taken to the next level with this wonderous liquid.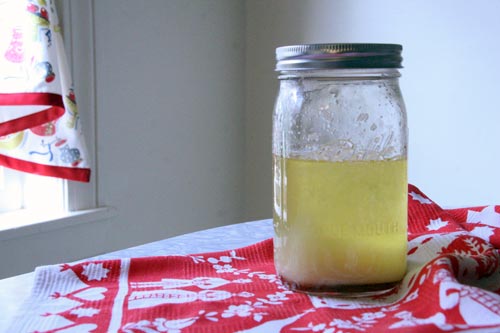 Oh and of course there is leftover goose too. Chicken. Not a problem. But goose… Hmm…. I'm thinking of serving it with hoison sauce and scallions in some thin crepes for a little peking duck action. Or possibly doing a goose hash with onions and potatoes.
Any suggestions out there for goose or using goose fat in cooking?