Well, 2010 got off to a bumpy start with my sweetie and I trading stomach flu bugs back and forth, but somehow we both managed to not be sick at the same time to go to the Alameda Flea Market.  Afterall, the first Sunday of the new year found us in an unusual predicament–grandparents in our house who were willing to watch the Peach while we hot-footed it to the Alameda Flea Market.
Nothing warms my soul more than pawing through boxes of old stuff, panning for vintage gold.  But part of the fun is just walking around seeing all of the cool things that one can find among the stalls.
My personal favorite is this dandy pink sewing machine. People, it's pink. PINK.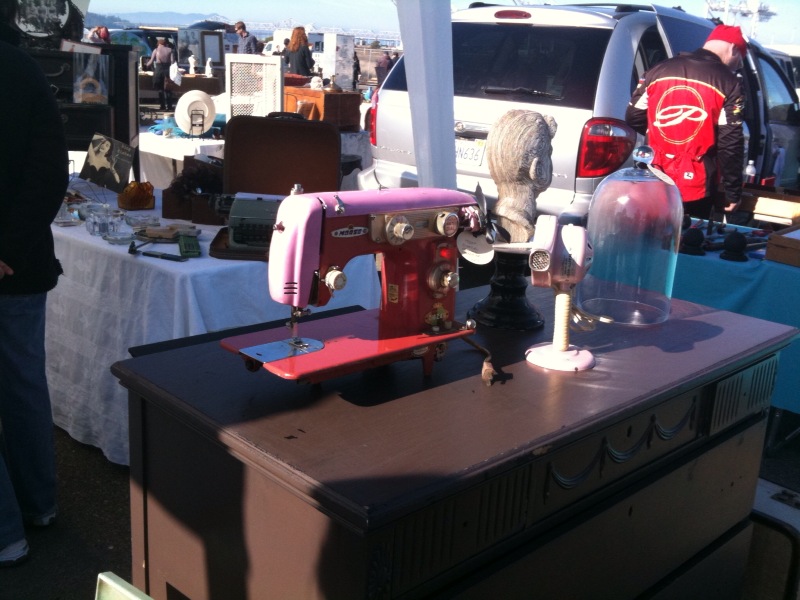 Then I came across this great card table full of board games like SMESS. I must admit, I've never heard of SMESS, but supposedly it is chess for ninnys.  What can I say, it had me at SMESS.  It took all of my energy not to take it home.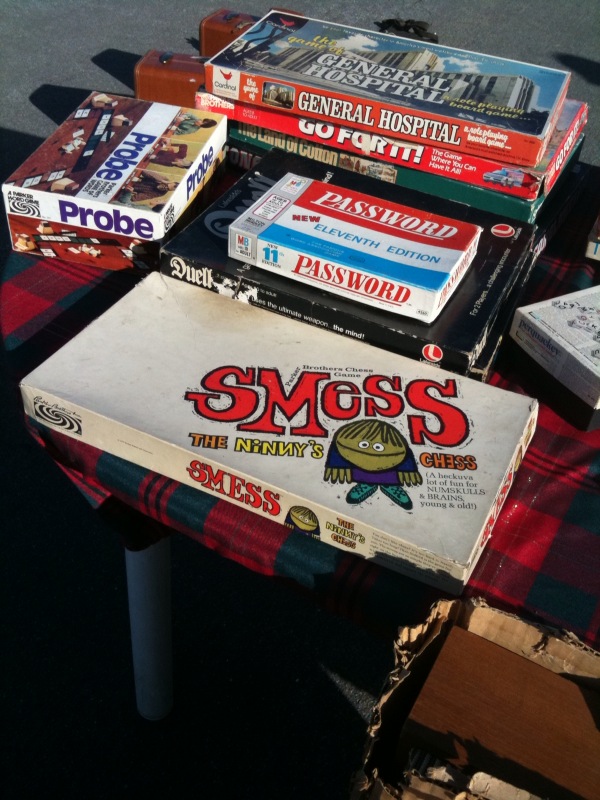 OK, I admit it, I wish I did!
But I did end up buy a little necklace featuring some artwork from Alice in Wonderland which was made by a local artisan named, X, who had one of the loveliest booths around.
What a lovely way to whittle away a few hours.  I must admit, I think the best bargains are at estate sales, but oh, how I love my beloved Alameda Flea Market!