The Peach has added so much to my life.
She is my morning smile. She is my giggle. She is my sweet dream.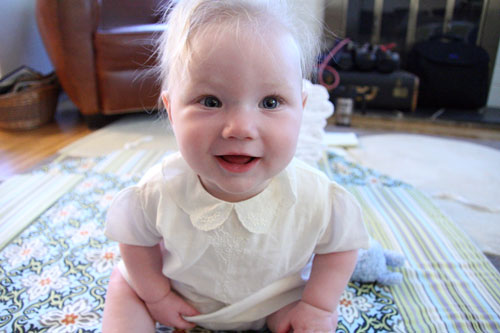 And she is my inspiration on a new site I started with my darling friend Miss Alex of Strawberry Lemonade. It's called Modern Kiddo and  will feature fun, cute kid's clothing with a healthy dose of well-designed kids toys and room decor thrown in for good measure.
If you have a little one or know a little one, drop on by. Don't forget to bookmark us and please, spread the word!