My darling and dearest chum Eileen has always been my craft sister.  We are very much alike, except she is much more sparkly than I am. Her crafts always have a twist of glamour. Like this twist–a lip gloss crafting party.
No joke, people.
Eileen in all of her red glittery fabulous-ness had 13 crafty ladies over for a bonanza of lip gloss goodness.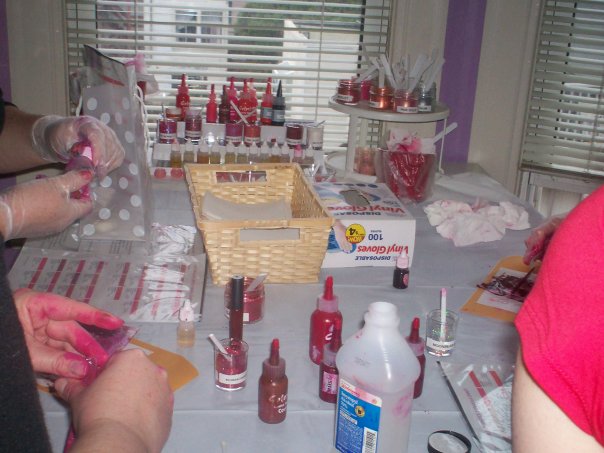 Eileen even gave each girl a little apron to work in, because, it's just a bit messy, this lip gloss making magic.  Here is our gal, Mel modeling one of the aprons.I don't think she looks too drunk, do you?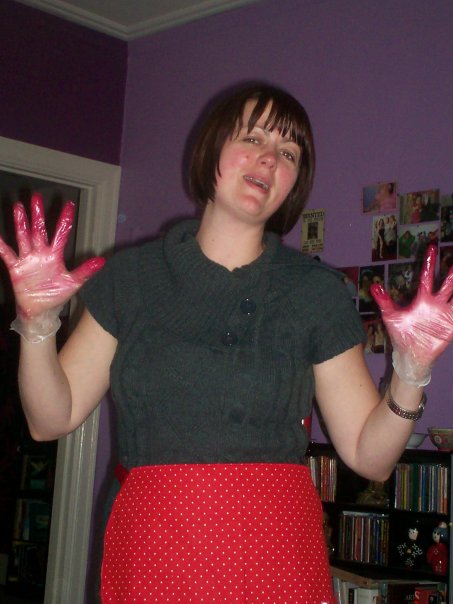 As you can see making lip gloss is a tad messy, that's why we had the aprons or THIS could have been smudge on our dresses!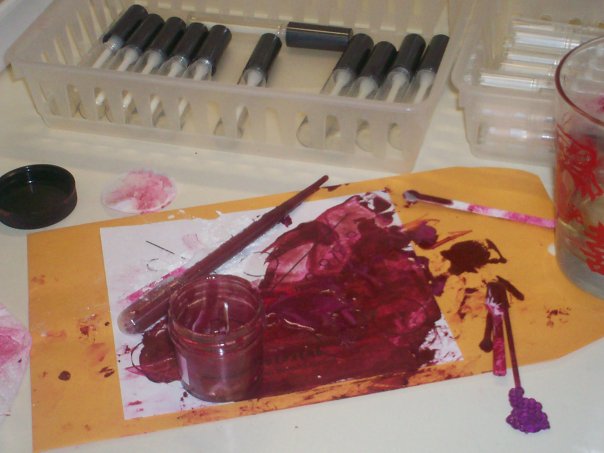 i think it is a modern day miracle after 12 empty bottles of champagne and peach liquor that we actually managed to make the lip gloss, but we did. Here's mine.  Maybe I do look drunk here.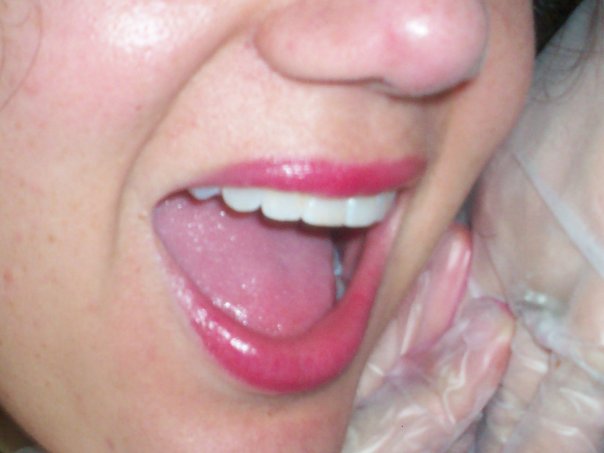 Eileen, I bow to your glittery, crafty awesomeness! Hugs and kisses to you!