So, in part of my desire to end clutter, I gave Eileen a birthday/Christmas present that wouldn't just sit around her apartment getting dusty. I gave her a the gift of a tattoo instead!
Eileen was such a trouper. Here she is an hour into the tattoo.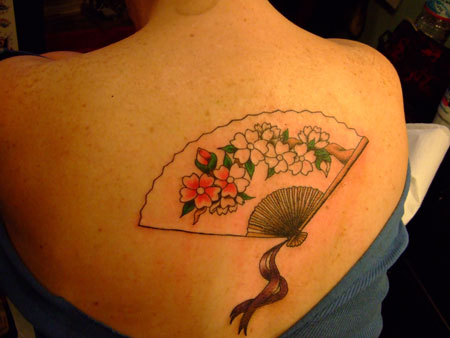 With the gracious help of Kelley, the proprietress of Painted Lady Tattoo and uber tattoo artist, Eileen got the tattoo that she's been wanting for two years. I must say, this tattoo shop was so charming. The walls painted the most relaxing mint color and Kelley has kitted the place out in a vintage Aisan theme. I swear, even SFBayGirl would be delighted by this place!
Eileen had a very specific idea of what she wanted, based on a small design she had created awhile back, but after talking to Kelley her vision changed.
It's amazing how much insight tattoo artists have in helping make sure that the design works and took Eileen's idea and made it work for a tattoo. Thank you, Kelley!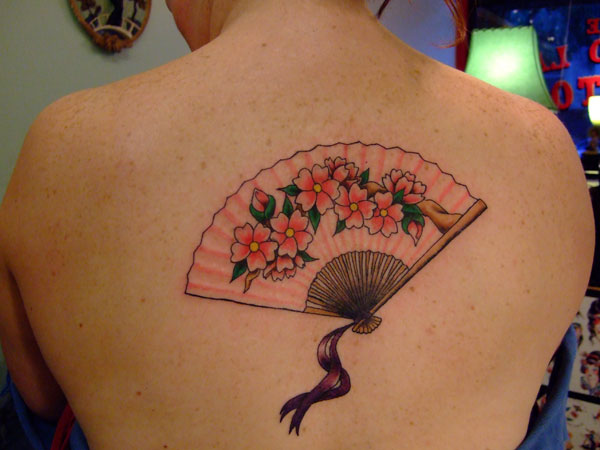 As noted by Eileen, "The three hours just flew by and it felt like it was being licked on by kittens! (I am so totally lying about the last part.) "
But Eileen loves it. And really, who wouldn't? So sweet and femine. And having it on a bit of an angle, helps it look more natural. Just wonderful.
Perhaps this will make me me get my f-hole tattoos much sooner….