Well, I'm still plugging away on cleaning out the drawers.
Last Sunday I started with the goal to clean out four drawers, (since social engagements kept me out too late to come home and start cleaning). But two drawers in and I was completely overwhelmed. My brother told me that it's best to do it no more than for short bursts–15 minutes at a time. And it's true.
However, not only did I clean out those drawers I found things and properly righted them. Often times things aren't finished. How many times have we started projects, taken things out and left the remnants on the dresser, the table, the floor?  Or crammed them into the wrong drawer because someone was coming over?
It is damningly too easy to put a broken necklace in a drawer and forget about it. Which is what I did. But that Sunday, I had Eric fix it.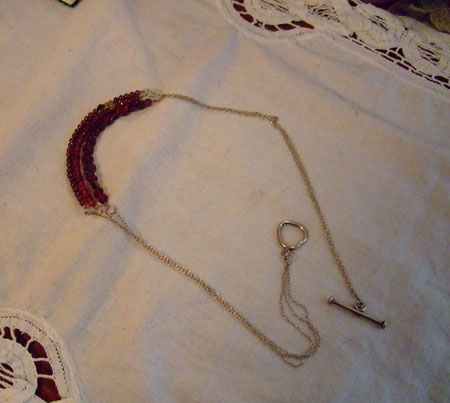 And I found in one of the drawers I was cleaning out this darling lady bug bell for my bicycle. That I bought 2 years ago. But that Sunday I finally put it on my bike.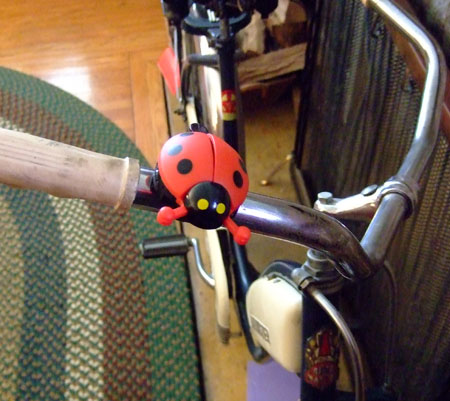 I know. I know. These things so so insignificant. So small. But with every drawer, I feel that I am helping make room in my world and my goals and to help make life more livable on a day to day basis. After all, it is the little things in life that can bring you the most joy.  My sweetie and I have two goals to do by the end of the year and one of them is buy a house. I don't want the clutter to follow me to the new house. So getting through everything now is essential.
Stay tuned for next week, which will all be about FILING! Whoo hoo!