So kids, check this out: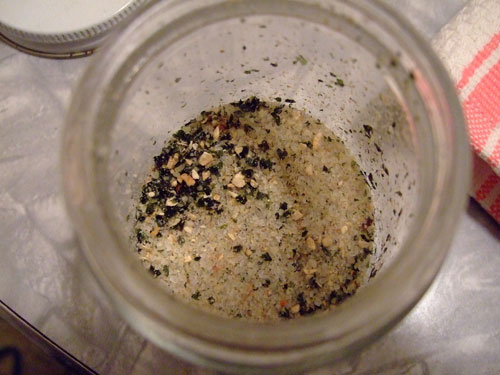 What is this you ask? Why, its what will be known as my secret ingredient. My nunyo (as in Q: "What did you put in that delicious dish?" A: "Why Nunyo–as in None of yo' business!")
But really, it's everyone's business and it's amazing. It's umami salt. And what is that, you ask? Check out the Breakaway Cook's thoughts on it. All I can say is that it came from three completely random ingredients: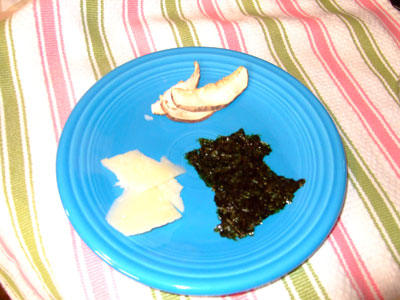 Who knew dried porchini mushrooms, parmsean cheese, some random kelp and some pink salt I bought from Cost Plus could work such miracles? I just whizzed together for a few minutes in my mini Cuisinart into a crazy mix of goodness.
I tried it on some roasted chicken I had left over from a different meal and to be honest, it was kinda fishy and well… weird. But added to the Breakaway Chef's Super Green Wonder Soup that was a mix of leeks, mint and cilantro–well, it took it to another level.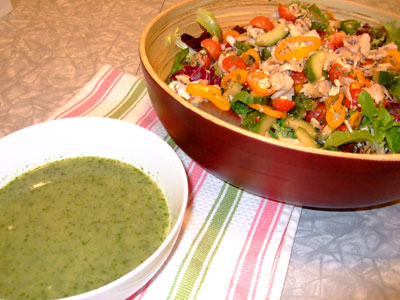 I then added it to my chicken soup and all of the sudden the broth was richer and had more depth. I put it in some spinach and kapow–it was great!  I fear an addiction coming on…  I wish I made more! Trust me, you'll thank me for hipping you to this foodie goodness!