A question for the women out there that have been pregnant before: did you cry a lot more over rather silly things in your second trimester?  I seem to.
Here is a list of the things that I've cried over in the past two weeks:
not winning a bid on eBay
My sweetie eating what I thought was the last lime popsicle
Watching the season premiere of Heroes
NPR story about pets being left behind in Galveston TX during the hurricane
Walking a block to buy a taco and realizing that I forgot my wallet
Thinking I forgot my Mom's birthday (this actually started off a 30 minute crying jag)
Minnow throwing up under the dining room table
Over spilled milk (seriously, but it was buttermilk, which I think smells rather awful!)
Not being able to dance at Tease-o-rama
Wrecking this stupid attempt at a chenille blanket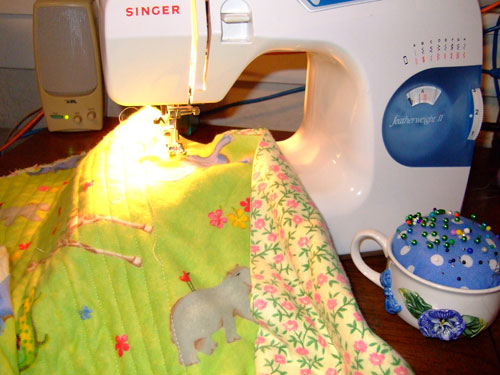 Feeling the baby move–I'm pretty sure that was a foot!
Not seeing Eileen
Disliking our living room rug
 This is normal, right?