This past weekend, the Peach met another milestone. First cold. It was quite heartbreaking to see all that goop come out of her. Here I am with her. You can see I am not happy about the first cold…
But what did this naughty mother do? Leave her little sweetheart to go to the Renegade Craft Fair in SF. I may be a Mom but I'm still a crafter at heart and I had to worship at the shrine of all things crafty and let me tell you this fair was perfect for that. So, I left my beloved snoozing Peach curled up on her father for a few hours in craft Nirvana.
Part of my reason for going was my obsession with picking up one of these gorgeous Alphabet prints from Inside the Black Apple.  L is for LACE? Yes, please!
Here is the lovely Emily wagging her finger at my naughtiness.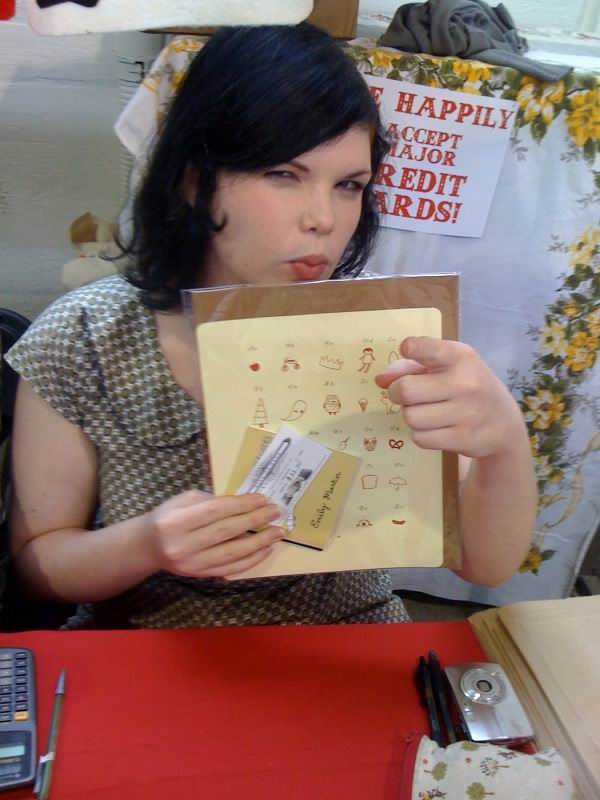 And the other reason was to check out the Amazing Devi and her Modern Seamster booth.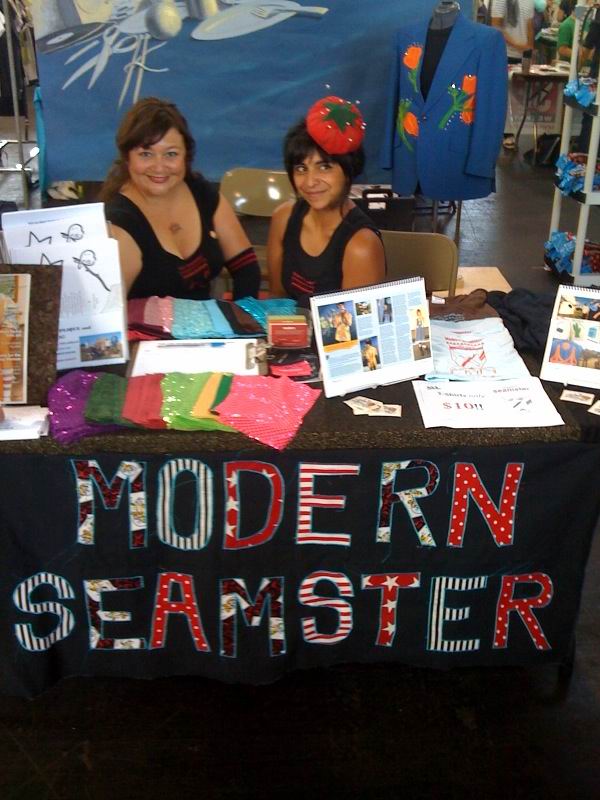 What you haven't heard of Modern Seamster? What? WHAT! WHAT???  Well, you best hop skip it over there and check out this online amazing sewing magazine. Chop chop–I'll wait….
OK.
The fair was full of funky hipsters who love to sew. It made me so happy! Where were all of these people when I was growing up and getting weird looks from people for knitting during recess? Where were they at the local Joann, where I was the only teenager in the place?  I am just glad they are here now and following their love of crafts and turning them into their livelihoods.  They inspire me every day.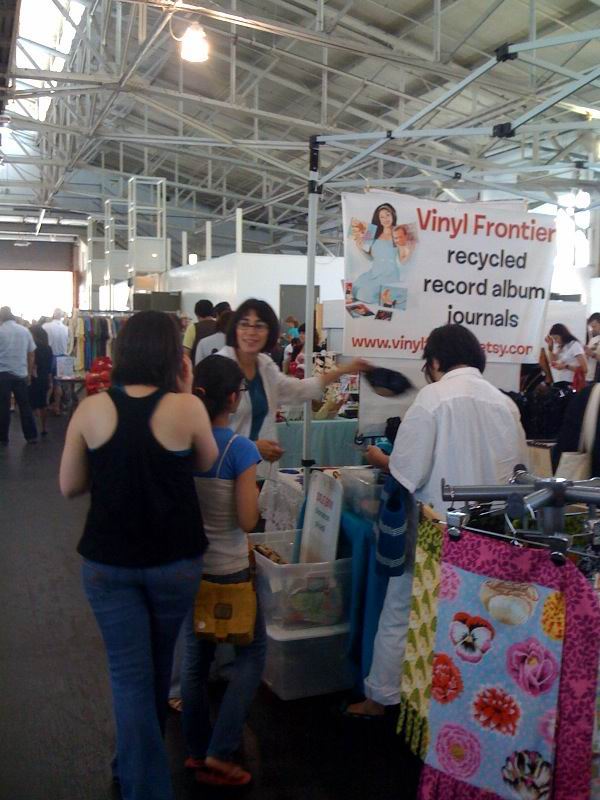 So, here is my booty from the event. Another snappy print for the Peach's room along with Emily's.
And check out these great pins that will snap up my black cardigans at work. SUWEET!!!
All in all a genius way to spend  a few hours respite from sick baby. Who, by the way, is doing much better now. Phew!