There is something so wonderful about roasted chicken for dinner. And something equally nice about having leftovers for sandwiches or salads the next day.
Our house roast chicken recipe for awhile has been Ina Garten's standby. Just pop a lemon and some garlic cloves in the chicken and slap it on top of some root vegetables. Bake and voila. Yummy insanity.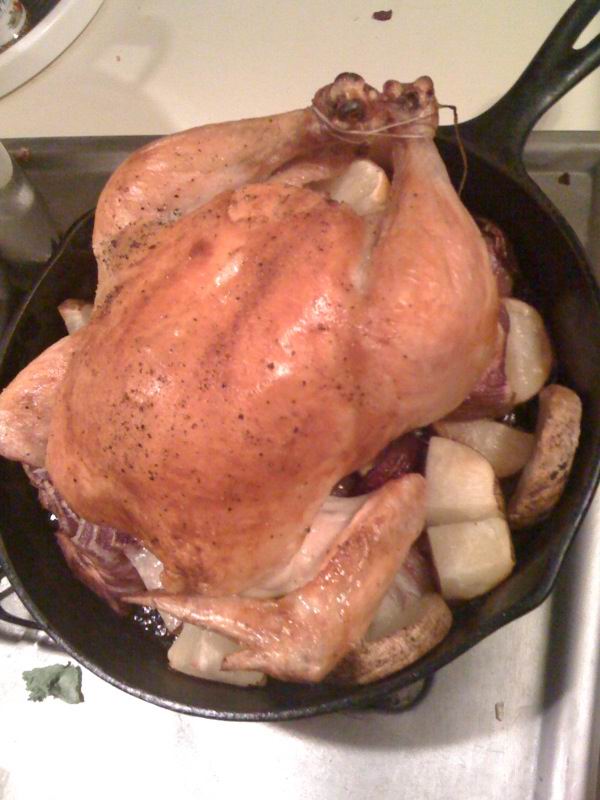 But we like to mix it up every now and then and try this  recipe my mother ripped out of the NYT every now and then.  This version involves putting the chicken on top of thick slices of ciabatta and letting the pan drippings soak into the bread. Holy crap, is that version spectacular!  This recipe also involves enough butter to clog several arteries in one sitting. Here it is alongside a nice tomato caprese salad and roasted asparagus.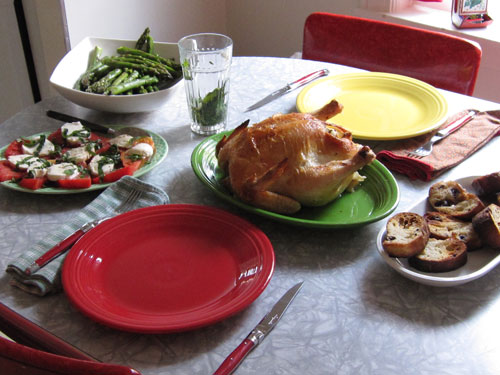 And the last version which we've become huge fans of is Jamie Oliver's version called, "Chicken in Milk".  This incredibly easy recipe involves baking the chicken in (what a surprise) milk, that has lemon rind, sage leaves and unpeeled cloves of garlic floating in it.  And I think this is my absolute favorite version. So easy, so unexpected, but it flavors the meat beautifully that one craves it days after.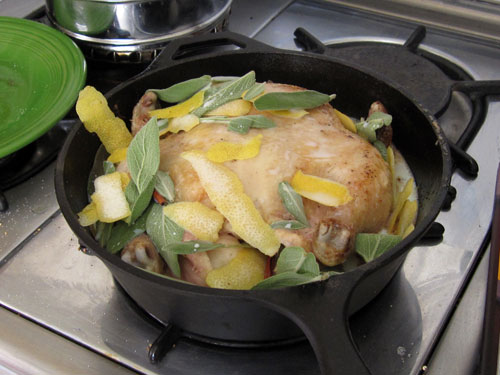 What is your favorite roasted chicken recipe? Any tips? Any ideas?