As a new mother, I spend a good chunk of time nursing the Peach in bed. And being a new mother, I live in blood curdling constant fear that my child is going to roll right off the bed and onto the hard wooden floor almost three feet away!
Here is a re-enactment with Raggedy Anne pretending to be the Peach on the edge of the bed! So scary, right?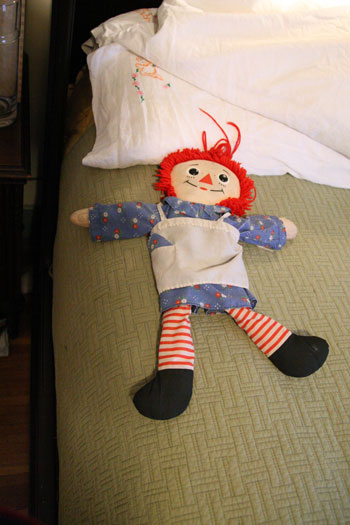 I'm too crafty for that anxiety! So a half hour later with some foam, nice fabric and foam core board, I give you this:
I have never been prouder of my craftiness! OK, I will go back and make the fabric a touch tighter, but I am too busy to do it right now and felt the need for it to be greater than my need for perfection.  This is more for the remedial Slap Dash School of Craftiness.
Anyway, I call it "the paranoid mother board". The Peach seems to like it too!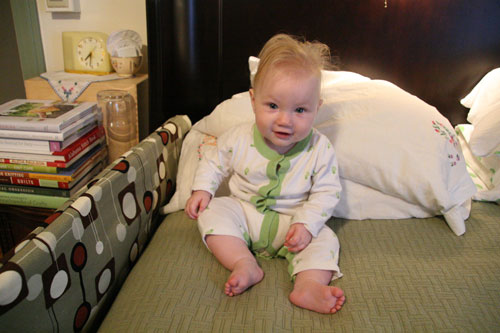 Pure genius!