You see, I do do things other than knit!
Like plant herbs and dwarf citrus trees.
The dream is that next summer, I'll just mosey outside to pick some fresh limes of my tree and a handful of mint to make some mojitos any time I want.
Let's hope my green thumb remembers to water these babies every Sunday to keep my mojito fueled dream alive!
Oh, but look at my herb garden  and tomatoes below.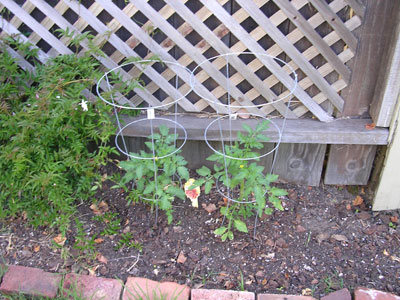 And the best part is that Eric put together our spanking new bench. A very cheap purchase for next week's housewarming party.  Hoorah!