I was lucky enough to have one of my dearest friends stay with us this summer. My friend Jen.
Of course you love your child, but it is extra wonderful when one of your best friends loves her too.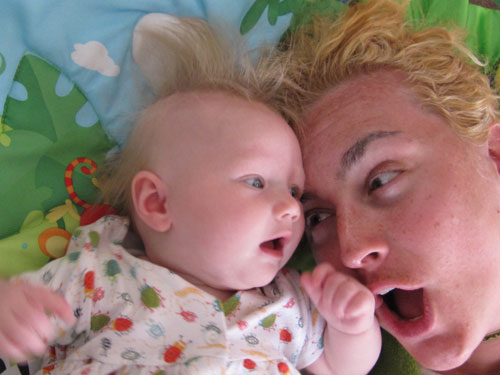 She's now off to the next part of her life–a phd program in London.
Grab the brass ring, Jen and good luck in London. We'll miss you here.
And we'll be here when you get back with open arms.
You can read about her travels here.