The emphasis now that I have a baby is not what I will go for Halloween, but what the Peach shall be.
But I remember when I would spend months contemplating what to go as for Halloween. I always try to do something significant to the times.
Here I am as Chelsea Clinton circa 1997 when she was just entering Stanford University as a freshman.  With two friends dressed as bodyguards. One dressed as a suit and the other as a "civilian" student. God I thought I was SO CLEVER! Thanks Rosemary for sending it along!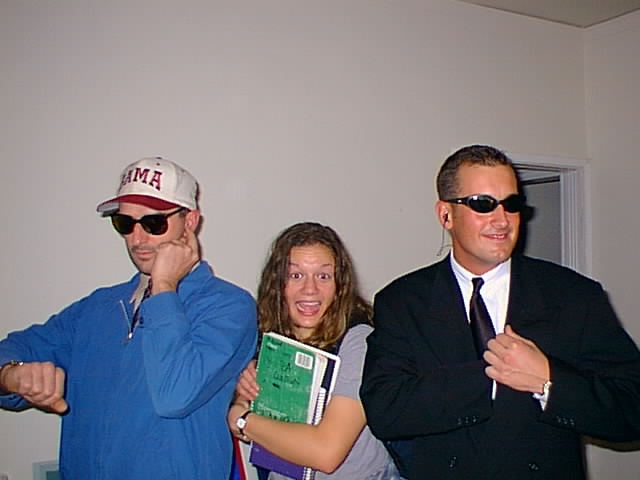 I will show you pictures of the Peach later this week and share with your the tragic tale of woe that is her Halloween costume.