Last week, there was a bit of a heatwave that was determined to melt my family.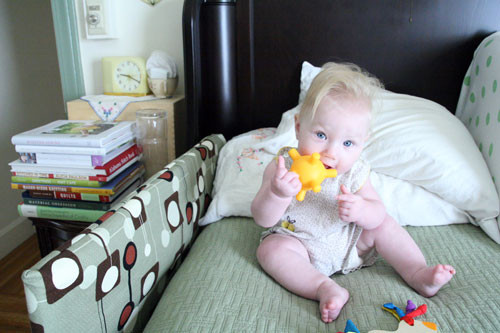 Fortunately for me, I had bought this lovely vintage romper for the Peach.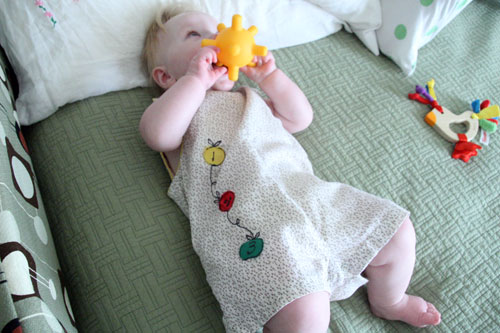 It's such a light weight cotton that it kept her quite nice and cool.
But the best part. Check out the fabric. Little brown numbers! TOO KOOT for words.