I do love a good jumper.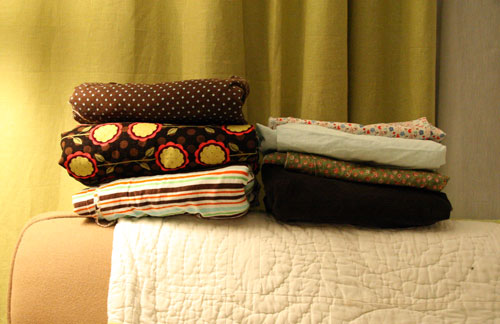 That and a nice onesie and some baby leggings is all a little lady needs to look well dressed in my opinion.
I have these wonderful grandiose plans to make a few for the Peach before the end of the new year out of these fun fine-waled corduroy fabrics.
There are some very cute patterns out there, but my wonderful day care provider is actually also an uber seamstress and pattern maker! And she offered to turn my favorite little rooster jumper into a pattern.
She also gave me this very clever pinafore she made that crosses in the back which is too cute for words. I might have to try that pattern too!