You get rocking stuff like THIS:
I don't know about you, but I've had a big ole crush on Polish pottery for more than 10 years. Although it is rather spendy, I find a nice piece every now and then at TJ Maxx. The famous pottery pattern is so charming and lively that it shouldn't surprise me that Hannah would find some nifty fashion inspiration in those beautiful bowls.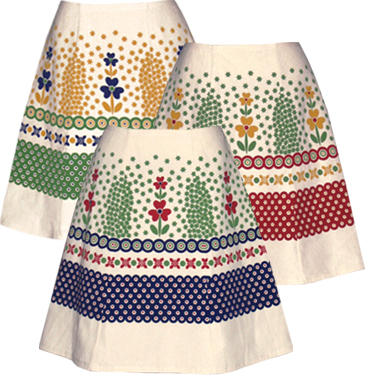 I am totally crushing on Hannah's charming folkloric woodland creature creations.  Maybe you should be too!
Check out all of her fun creations on her site: Made with Love by Hannah!