I can't believe it's been three years since we said I do, sweetie!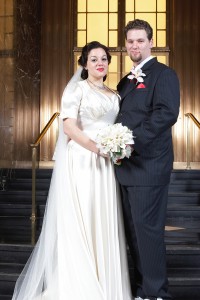 Don't we look fancy?
Not so fancy this morning when I was nursing our Peach and you reached over and kissed my brow and wished me a happy anniversary.
But still just as much love. In fact, more. Much more.